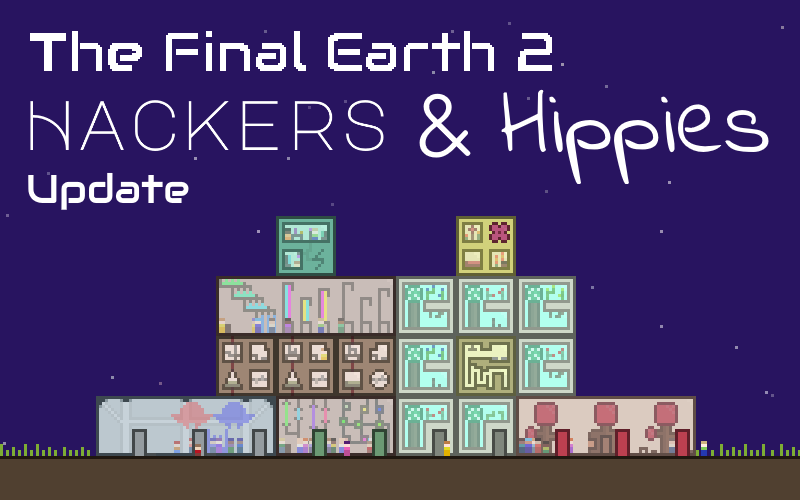 The Hackers and Hippies Update has finally been released! It contains a lot of new features, including a new scenario and many new buildings. I recommend starting a new city so you experience everything at the intended pace, but you can use the new buildings in an existing city too!
A new scenario, in which you discover some alien influences on your newest outpost!
The Hackers of the Bolt are great hardware hackers and tinkerers. They'll have fun and interesting inventions for you! Some are more useful than others.
The Blossom Hippies love flowers, peace and music. Dine under tree blossom, or organize your own Woodstock with the brand-new Festivals feature!
Plus other new buildings, for 20+ new buildings in total, including the Mining Research Center to help you get stone more quickly!
New Upgrades, too!
A new All Upgrades view.
And lots more!
I also want to mention the new music tracks; they have already been added before but I've not mentioned them in a release note before.
Have fun!
Florian
Tip: to unlock the new content in an existing city, place down one of each factory to trigger some checks.